Mouse Anti-Arabidopsis PSAN Antibody (CBMOAB-39398FYC)
Certificate of Analysis Lookup
To download a Certificate of Analysis, please enter a lot number in the search box below. Note: Certificate of Analysis not available for kit components.
Lot Number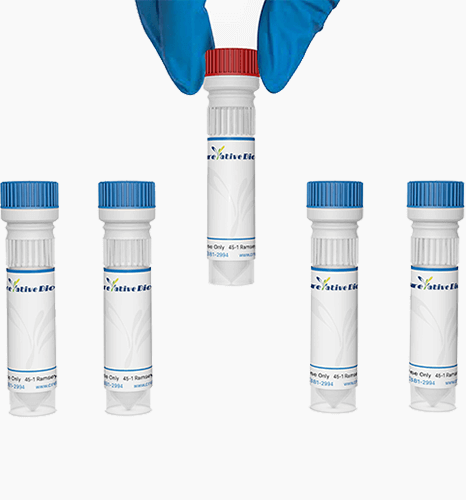 Specifications
Host species
Mouse (Mus musculus)
Species Reactivity
A. thaliana (Arabidopsis thaliana)
Clone
MO39398FC
Specificity
This antibody binds to Arabidopsis PSAN.
Format
Liquid or Lyophilized
Storage
Store at 4°C: short-term (1-2weeks)
Store at -20°C: long-term and future use
Purity
> 90% was determined by SDS-PAGE
Purification
Purified with Protein A or G affinity chromatography
Cellular Localization
Chloroplast; Other locations
Application Information
Application
WB, ELISA
Application Notes
ELISA: 1:1000-1:3000
Other applications are to be developed. The optimal dilution should be determined by the end user.
Target
| | |
| --- | --- |
| Introduction | PSA is a chymotrypsin-like serine protease (family of kallikreins) produced by prostate epithelial cells and is abundant in semen. PSA can be detected in the serum of prostate cancer patients. It is primarily complexed with the liver-derived serine protease inhibitor alpha-1-antichymotrypsin (ACT). A higher proportion of serum PSA complexed with ACT in prostate cancer compared with benign prostatic hyperplasia. PSA is used to confirm the origin of prostate acinar cells in primary and metastatic cancers and to exclude non-prostate cancer analogs. |
| Product Overview | Mouse Anti-Arabidopsis PSAN Antibody is a mouse antibody against PSAN. It can be used for PSAN detection in Western Blot, Enzyme-Linked Immunosorbent Assay. |
| Alternative Names | Photosystem I reaction center subunit N; PSAN; At5g64040 |
| UniProt ID | F4KC80 |
| Protein Refseq | The length of the protein is 181 amino acids long. The sequence is show below: MAAMNSSVLTCSYAIAGSGSVELNQKVGLVNSSVGFGQKKQMIMPVIKAQRVVGDDVDGSNGRRSAMVFLAATLFSTAAVSASANAGVIDEYLERSKTNKELNDKKRLATSGANFARAFTVQFGSCKFPENFTGCQDLAKQKFHLSQKILLWNAKARTSTSVVPMFSGNGEELCLFSSILI. |
See other products for "
PsaN
"
For Research Use Only | Not For Clinical Use.