Cell Biology
Generally, abnormal activation of signaling pathways may lead to diseases, such as cancer. Creative Biolabs offers an extensive collection of cell biology antibodies, encompassing core research areas, including signal transduction, cancer, neuronal research, developmental processes, cell structure, mitosis, DNA modification, and others.
Background
Cell biology is the study of the structure and function of cells - the fundamental unit of life. Focusing on the cell permits a detailed understanding of the tissues and organisms that cells compose. On the whole, cell biology focuses on the structure and function of a cell, from the most general properties shared by all cells, to the unique, highly intricate functions particular to specialized cells.

Fig.1 Structure of a typical animal cell and plant cell. (Wikipedia)
Many diseases and disorders have all been defined as arising from problems occurring at the cellular level, including Alzheimer's disease, cancer, cystic fibrosis, diabetes, malaria, and meningitis. With the in-depth study of cell biology, scientists in Creative Biolabs are committed to deepening the understanding of the cells in healthy state and a diseased state and developing related antibodies. In the future, cell biology is likely to facilitate therapeutic breakthroughs, such as using genetic and cellular information to highlight those at an elevated risk of developing a particular disease.
Research Area of Cell Biology in Different Species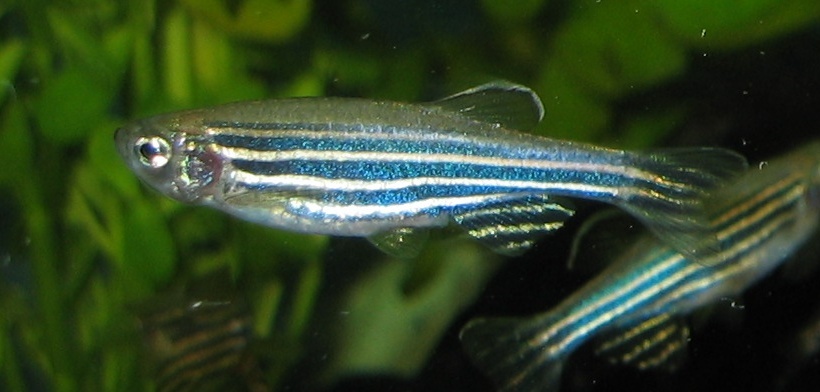 As a fast-expanding and precious model system, zebrafish, Danio rerio, is used for studying many aspects of cell biology within an intact vertebrate organism. The main advantage of this model system is the accessibility of the organism during embryogenesis. The cell biology of zebrafish model system contributes us to study organelle function, rearrangement of the cytoskeleton, and complex cell migration processes in the natural environment.
In vivo cell biology in zebrafish is uncovering tissue- and organ-specific functions for genes that previously have been assumed to serve the same function across cell types.
The multicolor imaging tools and multiple genetic approaches allow zebrafish researchers to address both developmental and disease-related questions pertinent to cell biology.
Caenorhabditis elegans (C. elegans)

As eukaryotic cells, studies on the C. elegans, a small roundworm, have provided fascinating insight into the organization and activities. The stereotypical development of C. elegans has allowed the identification of mutants with specific alterations in gene expression programs, nuclear morphology, or nuclear positioning. Besides, the early C. elegans embryo is an excellent model to dissect the mitotic processes of nuclear disassembly and reformation with high spatiotemporal resolution.
The transparency of C. elegans facilitates observation of individual nuclei in living embryos, larvae, and adults with simple differential interference contrast (DIC) microscopy.
The combination of sophisticated genetic tools and exquisite cytology has made C. elegans especially suitable for exploring nuclear processes.
Creative Biolabs
offers a comprehensive range of quality cell biology antibodies, including many unique specificities. Many of our cell biology antibodies are conjugated for direct detection, saving you valuable time. For further details, please feel free to
contact us
.
Our provided featured target antibody products including but not limited to:
For Research Use Only | Not For Clinical Use.
Certificate of Analysis Lookup
To download a Certificate of Analysis, please enter a lot number in the search box below. Note: Certificate of Analysis not available for kit components.
Lot Number