Developmental Biology
Developmental biology is one of the most essential and fastest-growing fields in biology. It establishes a framework that integrates physiology, molecular biology, cell biology, anatomy, cancer research, neurobiology, immunology, ecology, and evolutionary biology. Creative Biolabs offers an extensive collection of antibodies involved in developmental biology to help you enhance understanding of this research area.
Background
As a broad concept of scientific research, developmental biology covers original research on mechanisms of development, growth, differentiation, homeostasis, and regeneration in animals and plants at the molecular, cellular, genetic and evolutionary levels. The major areas of developmental biology include transcriptional control mechanisms, embryonic patterning, cell-cell interactions, growth factors and signal transduction, and regulatory hierarchies in developing plants and animals. Knowing more about the normal developmental processes can aid in the understanding of developmental abnormalities and other conditions such as cancer.
Research Area of Developmental Biology in Different Species
Caenorhabditis elegans (C. elegans)
The C. elegans has become one of the most widely used model organisms for nearly every aspect of biology. The developmental biology of C. elegans has been traced from zygote to adult. Among the tools available for the developmental biology of C. elegans are nuclear (histone) markers, fluorescent cell lineage reporters, and transcriptome sequencing. Recent researches take advantage of the large body of sex-determination data to investigate chromatin patterns and remodeling and to directly research sex-specific behaviors and patterns of gene expression.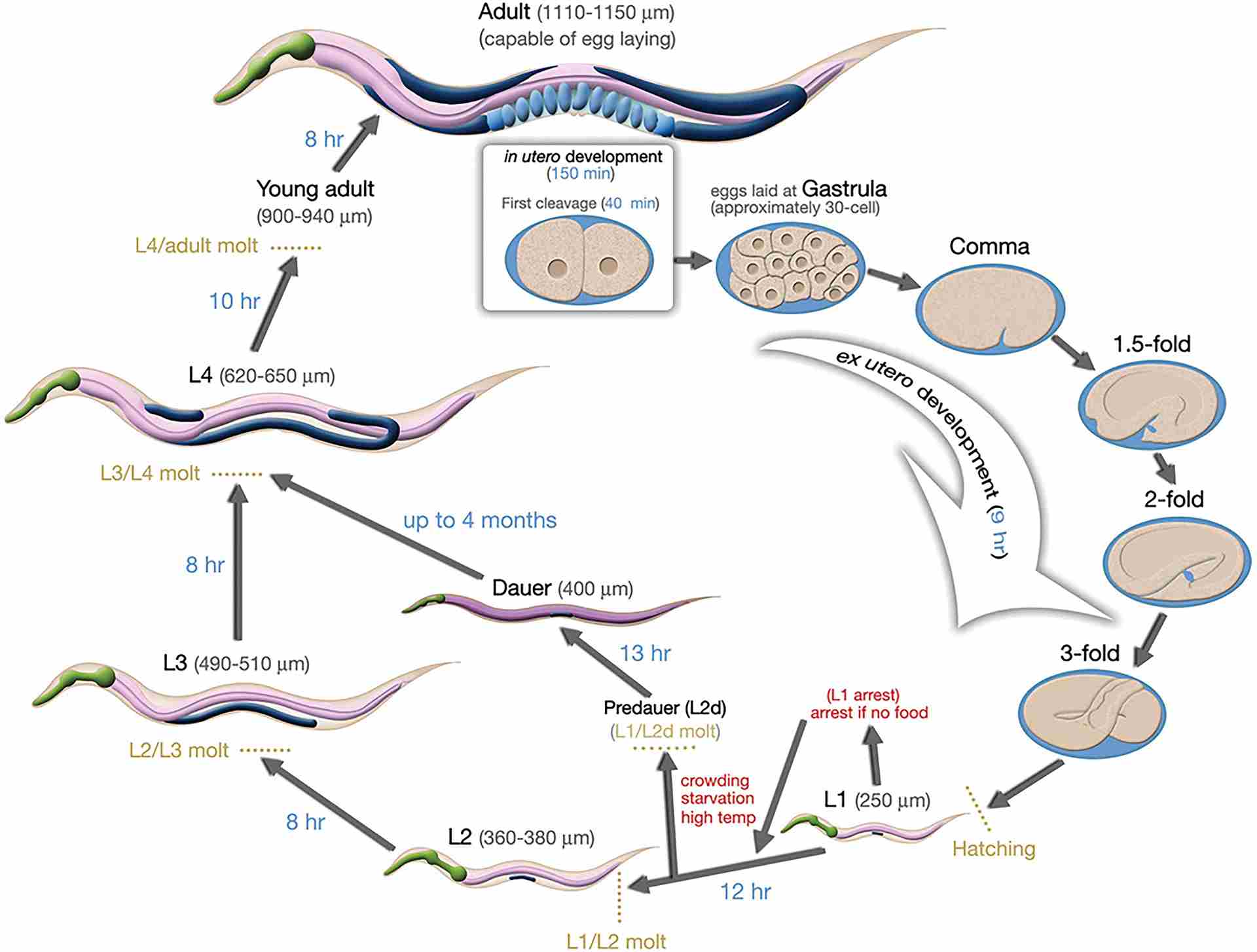 Fig.1 The life cycle of C. elegans. (Meneely, 2019)
Drosophila melanogaster (Drosophila)
Drosophila, known colloquially as the fruit fly, remains one of the most commonly used model organisms for developmental biology and the low cost, rapid generation time, and excellent genetic tools have made the fly indispensable for basic research. As a molecular tool, Chemical mutagenesis was used to generate new mutations of Drosophila that were screened for interesting phenotypes, followed by careful genetic mapping, a chromosome walk, and finally gene cloning, which promoted many fields of developmental biology.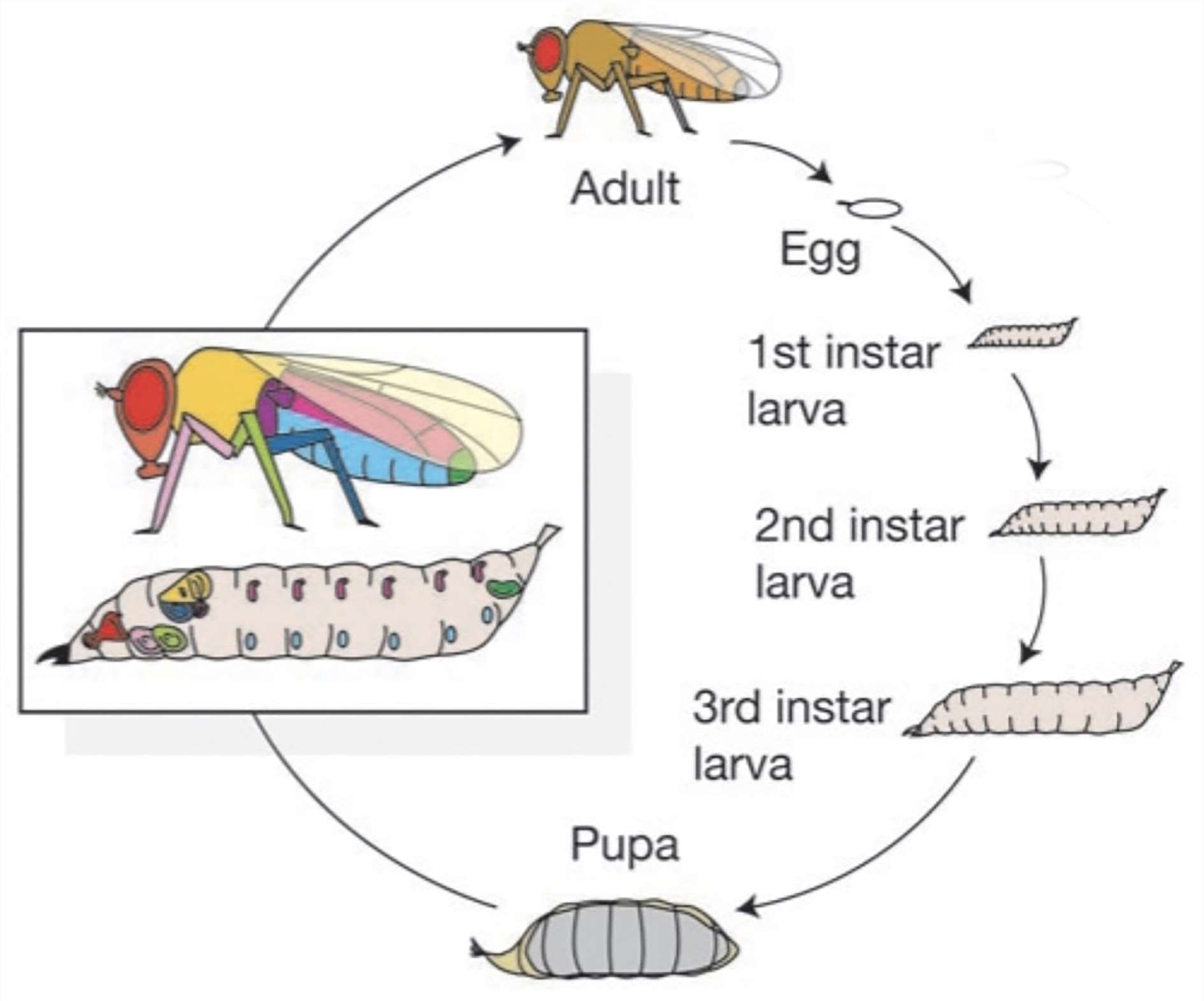 Fig.2 The life cycle of Drosophila. (Shingleton, 2010)
As a reliable provider of antibody products,
Creative Biolabs
supplies a collection of high-quality antibodies for our customers to ensure that our research customers find exactly what they need for their studies. In this developmental biology-focused module you will find antibodies to those targets involved in developmental biology. For further details, please feel free to
contact us
.
References
Meneely, M.; et al. Working with Worms: Caenorhabditis elegans as a Model Organism. Current Protocols Essential Laboratory Techniques. 2109, 19(1).
Shingleton, A.W. The regulation of organ size in Drosophila: physiology, plasticity, patterning and physical force. Organogenesis. 2010, 6(2): 76-87.
Our provided featured target antibody products including but not limited to:
For Research Use Only | Not For Clinical Use.
Certificate of Analysis Lookup
To download a Certificate of Analysis, please enter a lot number in the search box below. Note: Certificate of Analysis not available for kit components.
Lot Number