Animal Research
Supported by in-house scientists and first-class technical platform, Creative Biolabs provides a full range of high-quality animal research antibody products and services to facilitate your project success.
Background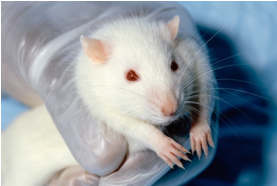 Animal research is the study of animals for scientific and medical discovery, which gives us insights into how diseases work. It plays an important role in human and animal health. The similarity between human and some animals provides insight into many diseases such as cancer, diabetes and COVID-19. Besides, animal testing also allows researchers to control some factors such as diet, temperature and lighting, which is too difficult to come true in human trials.
The importance of animal research includes:
Extend lifetimes
Ease pain and suffering
Treat disease and disorders
Create safe medicines, medical devices, surgical procedures and therapies
Research Area of Animal Research in Different Species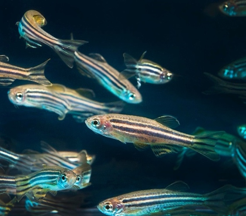 As a valuable animal model for medical research, Zebrafish:
Zebrafish embryos are transparent and reproduce profusely which provides unparallelled opportunities to scrutinise the fine details of embryonic vertebrate development.
70% of human genes are found in zebrafish and even more notable is the finding that 84% of human disease-causing genes are found in zebrafish, which is beneficial for the research of various human diseases including cancer.
The parallels between zebrafish and human have promoted the zebrafish research in drug development, especially the throughput approaches.
Zebrafish are also employed to watch the grow and spread of cancer cells.
Drosophila melanogaster (D. melanogaster)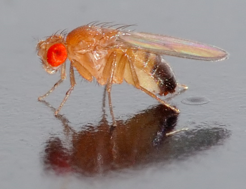 As a widely studied and highly tractable genetic model organism, D. melanogaster:
It has short life cycle, providing a constant supply of new Drosophila for genetic studies.
It is easy to maintain because the body of D. melanogaster is very small.
It is mapped easy to investigate genetic transmission due to the simplicity of genetic factors.
It is mapped easily to investigate genetic transmission owing to the simplicity of genetic factors.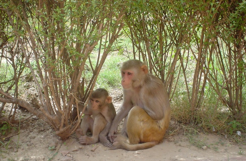 As the animal similar to human, Rhesus:
It is used in a range of research which includes neurological disorders such as Parkinson's disease, reproduction research, vision research and vaccines.
It is particularly useful for research into vision since Rhesus have binocular vision.
It is vital in the race for an effective vaccine against the SARS-CoV-2 virus that causes COVID-19.
Caenorhabditis elegans (C. elegans)

Extensively used in animal research, C. elegans:
It is easy to breed and has a well-studied genome. Thus, many generations are born in a time-frame of days.
It is susceptible to mutations and environmental changes. Thus, effects of the changes can be shown on later generations in a short time.
It is studied as an animal model to help understand the basic mechanisms behind complex behaviours due to its tiny nervous system which has the ability to carry out many of the same functions as the nervous systems of higher organisms.
As a reliable provider in the antibody products, scientists at Creative Biolabs are committed to develop the comprehensive antibody products and services to meet various requirement for our clients. For further details about animal research products, please feel free to contact us.
Our provided featured target antibody products include the followings, but not limited to:
For Research Use Only | Not For Clinical Use.
Certificate of Analysis Lookup
To download a Certificate of Analysis, please enter a lot number in the search box below. Note: Certificate of Analysis not available for kit components.
Lot Number