Overview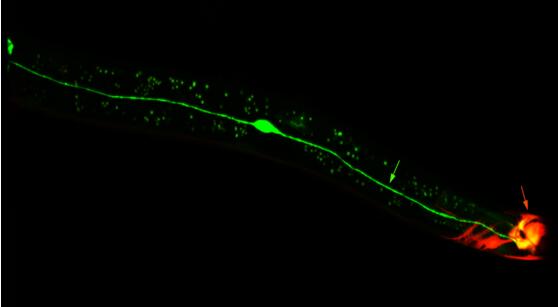 Among the many experimental models, C. elegans is particularly effective because of its morphological, behavioral, and genetic advantages. The C. elegans model is suitable for the research of bioactive compounds in various fields, such as anti-aging research, anti-neurodegeneration, anti-obesity, anti-infection and intestinal health. Besides those, the technological development of C. elegans in other fields is also extensive, such as instrumental analysis and emerging methods. Creative Biolabs can provide customized C. elegans gene editing services including vector construction, microinjection, mutant C. elegans identification, overexpression C. elegans screening, RNAi silencing effect evaluation, mRNA expression level detection, etc.
The Novel Breeding Favorable Database
WormAtlas is a valuable online database on C. elegans' behavioral and structural anatomy, dissection methods, cell function, and cell identification.
WormBase is a useful tool when examining the genomics of C. elegans, providing information on the genetics, genomics, and biology of C. elegans, including gene Sequences, gene expression patterns, loss-of-function mutants, RNAi phenotypes, and genetic maps.
WormImage is a database of C. elegans electron micrographs and related data.
WormBook is an essential review of the biology and methodology of C. elegans.
C. elegans Technical Applications
Discovering the potential of microfluidics in C. elegans research
Recent advances in microfluidics have revolutionized the study of model organisms. Model organisms are special species used in laboratories to study biological phenomena. One of the model organisms that has benefited greatly from microfluidics is the C. elegans.
Drug discovery techniques: C. elegans as a model for anthelmintic therapy
C. elegans can screen large chemical libraries with automated high-throughput techniques. Prolonging the use of anthelmintics and controlling drug resistance through nanomedicine strategies.
Dual sgRNA-directed gene knockout in C. elegans using CRISPR/Cas9 technology
Generation of knockout mutants of protein-coding genes, non-coding genes, and repeat sequences in C. elegans using dual sgRNA-guided Cas9 nucleases.
Technical Platform
Creative Biolabs offers the modelorg technical platform for different species, including custom service to suit your needs. Please feel free to contact us.
For Research Use Only | Not For Clinical Use.