Overview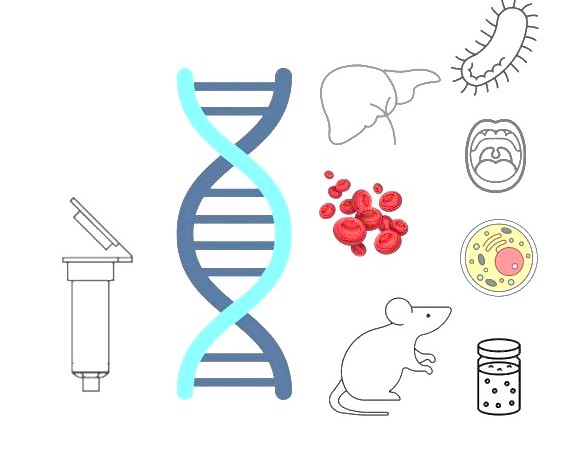 Genomic DNA (gDNA) contains genes, discrete regions that encode proteins or RNA. Gene contains coding DNA sequences, as well as associated regulatory elements that control gene expression. Genomes are often described as an organism's repository of information. Whether it's millions or billions of DNA letters, its intergenerational transmission provides the primary medium for the inheritance of biological traits. The number of genes varies widely between different organisms. Genomic DNA molecules are generally large, and in most organisms are organized into DNA-protein complexes called chromosomes. The size, number of chromosomes, and nature of genomic DNA vary from organism to organism. As we all know, competent cells can take up DNA molecules in the surrounding environment, putting them in a physiological state that is optimal for ingesting and accommodating foreign DNA. Creative Biolabs also provides competent cell products for customers to choose from.
Check out Creative Biolabs' off-the-shelf genomic DNA products, which were purified from a variety of samples, including tissue, cells, blood, serum, plants, forensic samples, and more. Find the right product for your research needs. These fast, easy-to-use kits provide pure, high-quality genomic DNA for downstream applications such as RT-PCR, southern blot, and enzymatic reactions, and are available in single-prep, high-throughput, or magnetic formats. Creative Biolabs offers many commercial sources of gDNA purified from a variety of relevant species, including microbial strains and tissue types. There are also some human gDNA from patients with specific diseases, especially cancer patients. Ready-to-use salmon sperm and calf thymus DNA can also be used to prepare hybridization solutions.
High-quality genomic DNA from multiple sample types
Creative Biolabs provides pure and complete high molecular size control genomic DNA from different species. Genomic DNA is extracted from whole blood or tissue from a single donor and treated with DNase-free RNase to remove contaminating RNA. Genomic DNA is measured by Nanodrop (a spectrophotometer technology, not a fluorometer/Qubit).

Figure 1. Genomic DNA isolation from the whole blood, frozen blood, buffy coat, cultured animal/bacterial cells, fungus cells and tissue. (Creative Biolabs)
Pure and intact high-molecular-weight model animal genomic DNA extracted from numerous tissues of human, plant, and other animal species. Genomic DNA was extracted from a single tissue from a single donor and treated with DNase-free RNase to remove contaminating RNA.
Creative Biolabs offers genomic DNA from different species, including custom services to suit your needs. Please feel free to contact us.
For Research Use Only | Not For Clinical Use.