Graphical Abstract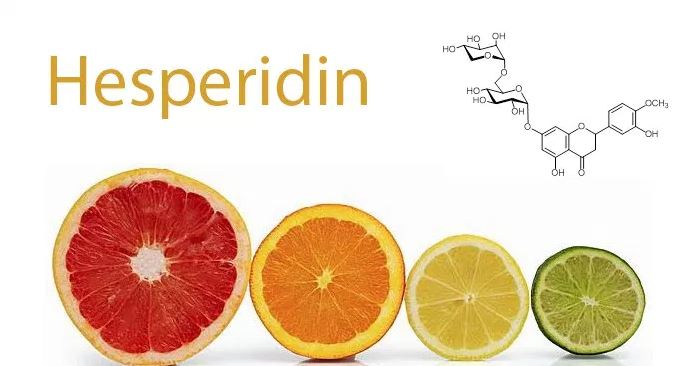 Highlights
Anticonvulsant action in the PTZ convulsion model of zebrafish.
Anticonvulsant effect through interaction with the central CREB-BDNF pathway.
The significant decrease in c-fos expression further supports the suppression of neuronal excitability after hesperidin incubation in larvae exposed to PTZ.
Researchers at CSIR-Institute of Himalayan Bioresource Technology (CSIR-IHBT), Palampur, India have identified hesperidin interacts with creb-bdnf signaling pathway to suppress pentylenetetrazole-induced convulsions in zebrafish. The author showed anticonvulsant effects in the zebrafish PTZ convulsion model by hesperidin. And statistical analysis showed that hesperidin was observed to have anticonvulsant effects through the interaction with the central CREB-BDNF pathway. This research provides a basis for future studies of the interaction between hesperidin and cytokinin functions.
It is well known that hesperidin possesses a variety of pharmacological activities like anti-inflammatory, anticancer, antihyperlipidaemic, antihypercholesterolemic, antihypertensive, diuretic, calcium channel blocker activity, antiviral, and many others. Also, hesperidin and its aglycone Hesperitin surpass the blood-brain barrier and show neuroprotective effect in both in vitro and in vivo studies. Zebrafish is commonly used as a model of PTZ-induced seizures and hyperactive response analysis was used to study the effect of hesperidin.
Furthermore, PTZ-induced larval seizure model experiment and gene expression studies by RT-PCR date elevated levels of bdnf with reduced c-fos and il-10 expression was observed in the larvae pre-incubated with hesperidin.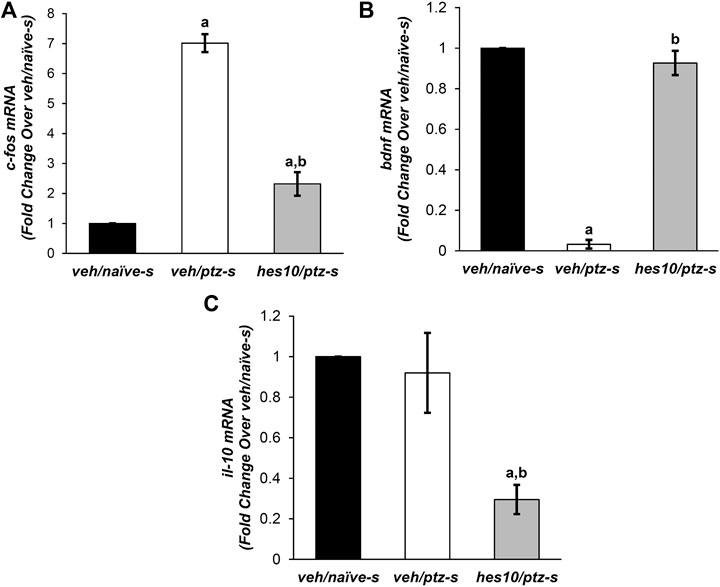 Figure 1. Effect of hesperidin on PTZ-mediated alterations in mRNA levels of (A)c-fos, (B)bdnf, and (C)il-10.
The literature report mentioned in the article provides strong literature support for the development of this project. Playing a vital role in neuroprotection and other neuronal physiological functions, bdnf is a dependent gene of cAMP response element-binding protein (CREB). Several external stimuli which can activate the intracellular pathways (such as activation of PI3K/Akt, Ca2+/CAM or NMDA activation, PLC/IP3 signaling pathway) result in the phosphorylation of CREB, provoking transcription of bdnf. The exposure or seizure activity of PTZ may affect different complex mechanisms in the cells, which can regulate the expression of bdnf.
The downregulation of bdnf expression in larval tissue of the PTZ treated group, which can be correlated with the previous finding suggested that bdnf expression shows a time-dependent change in the brain following PTZ exposure. However, the team led by the vice president, CSIR-Institute of Himalayan Bioresource Technology (CSIR-IHBT), the group treated with hesperidin retained bdnf gene to a normal expression level, thus further supporting its antiseizure effection. The research result indicates that hesperidin is capable of potentiating the effects of Bdnf by directly acting on its receptors.
The work was published in the well-known scientific journal 'Frontiers in pharmacology'.
Story Source: Sharma P, Kumari S, Sharma J, et al. Hesperidin interacts with CREB-BDNF signaling pathway to suppress pentylenetetrazole-induced convulsions in Zebrafish[J]. Frontiers in pharmacology, 2021, 11: 2178.
Creative Biolabs is committed to providing high-quality reagents and one-stop technical services for model organism researchers worldwide. We have a full line of high-quality products targeting zebrafish BDNF. Please feel free to contact us.
Click the followings to view our featured products.