Overview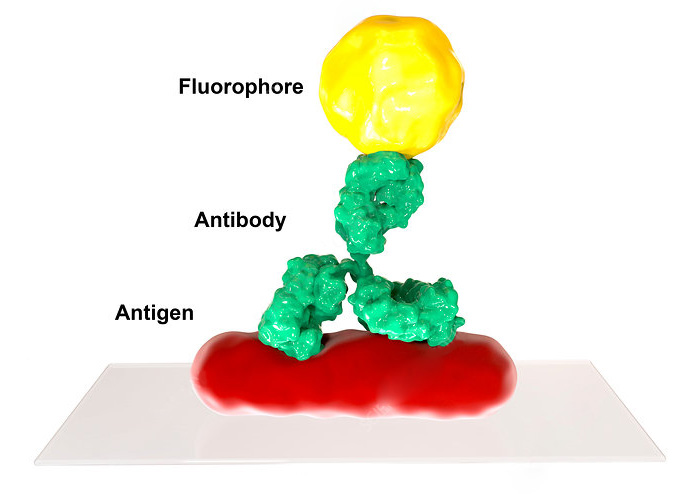 With years of conjugation experience, Creative Biolabs offers various custom fluorescent labeled antibody services. A wide selection of labels are available, including fluorescent dyes, phycobiliproteins and enzymes, and some labeling chemistries. Several scientific research services can be obtained from Creative Biolabs, such as avi-tag biotinylated antibody service, fab abzyme cutting service, and model organism antibody products, which can be used for both research and commercial purposes.
Conjugate Available
Creative Biolabs offers a variety of fluorescent labels that can be linked to primary antibodies for use in detection, sorting, and microscopy applications. Acceptable samples to be labeled include antibody IgG, macromolecular protein, small molecule polypeptide, small molecule compound, etc.
Advantages

Alkaline Phosphatase (AP/ALP)
Horse radish peroxidase (HRP)

Fluorescein isothiocyanate (FITC)
Rhodamine B (RBITC)

Sulfo-Cyanine 3 (Cy3)
Sulfo-Cyanine (Cy5)
Sulfo-Cyanine 5.5 (Cy5.5)
Sulfo-Cyanine 7 (Cy7)

Alexa Fluor series of fluorescein

Alexa Fluor 350 (AF350)
Alexa Fluor 488 (AF488)
Alexa Fluor 555 (AF555)
Alexa Fluor 594 (AF594)
Alexa Fluor 647 (AF647)

ATTO series of fluorescein

ATTO 550
ATTO 488
ATTO 665

Phycoerythrin (PE)
Allophycocyanin (APC)

PE-Cy3
PE-Cy5
PE-Cy5.5
PE-Cy7
Workflow of Our Service
Creative Biolabs offers a wide range of Labeled fluorescence allowing researchers to choose. Fluorescently labeling technology enables rapid non-covalent antibody labeling.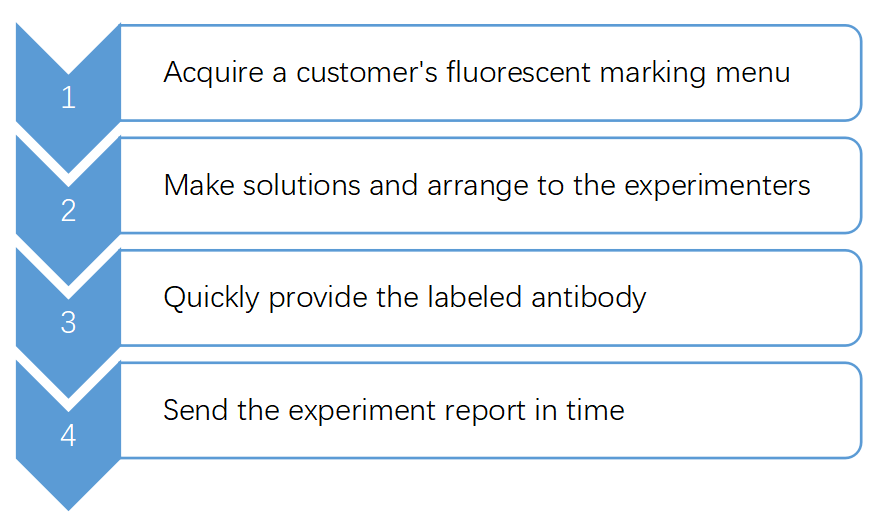 Features at Creative Biolabs
Fluorescently labeled antibodies are widely used in biomedical research to detect antigens, which are essential tools in immunodiagnostics and other scientific research. Creative Biolabs has developed conjugated antibody reagents according to the demands of consumers.
Scientific technical team is devoted to providing you with feasible solutions
Various label fluorescence for selection
To achieve the highest biological activity
Science for better research,
Creative Biolabs
provides a wide range of high-quality fluorophores for fluorescent labeling of diverse biomolecules. Please feel free to
contact us
to learn how we can be involved in your project.
For Research Use Only | Not For Clinical Use.