Mouse Anti-E. coli atpE Antibody (CBMOAB-0216YC)
Certificate of Analysis Lookup
To download a Certificate of Analysis, please enter a lot number in the search box below. Note: Certificate of Analysis not available for kit components.
Lot Number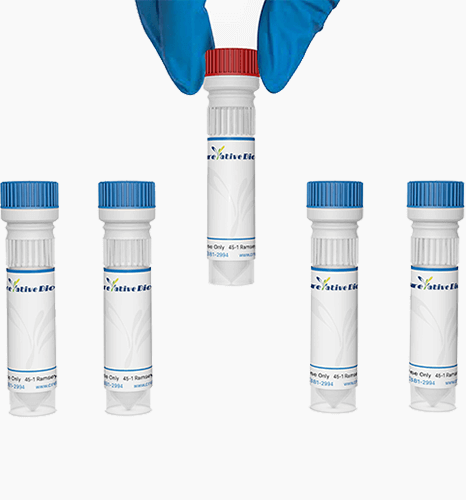 Specifications
Host species
Mouse (Mus musculus)
Species Reactivity
E. coli (Escherichia coli )
Clone
MO0216YC
Specificity
This antibody binds to Escherichia coli K-12 atpE.
Format
Liquid or Lyophilized
Storage
Store at 4°C: short-term (1-2weeks)
Store at -20°C: long-term and future use
Purity
> 90% was determined by SDS-PAGE
Purification
Purified with Protein A or G affinity chromatography
Application Information
Application
WB, ELISA
Application Notes
ELISA: 1:1000-1:3000
Other applications are to be developed. The optimal dilution should be determined by the end user.
Target
| | |
| --- | --- |
| Introduction | FF ATP synthase produces ATP from ADP in the presence of a proton or sodium gradient. F-type ATPases consist of two structural domains, F containing the extramembraneous catalytic core and F containing the membrane proton channel, linked together by a central stalk and a peripheral stalk. During catalysis, ATP synthesis in the catalytic domain of F is coupled via a rotary mechanism of the central stalk subunits to proton translocation. |
| Product Overview | Mouse Anti-E. coli atpE Antibody is a mouse antibody against atpE. It can be used for atpE detection in Western Blot and Enzyme-Linked Immunosorbent Assay. |
| Alternative Names | ATP synthase subunit c; ATP synthase F(0) sector subunit c; Dicyclohexylcarbodiimide-binding protein; F-type ATPase subunit c; F-ATPase subunit c; Lipid-binding protein; atpE; papH uncE; b3737 JW3715 |
| UniProt ID | P68699 |
| Protein Refseq | The length of the protein is 79 amino acids long. The sequence is show below: MENLNMDLLYMAAAVMMGLAAIGAAIGIGILGGKFLEGAARQPDLIPLLRTQFFIVMGLVDAIPMIAVGLGLYVMFAVA. |
See other products for "
atpE
"
For Research Use Only | Not For Clinical Use.