Rabbit Anti-ACAN Antibody (MOFY-0722-FY352)
Certificate of Analysis Lookup
To download a Certificate of Analysis, please enter a lot number in the search box below. Note: Certificate of Analysis not available for kit components.
Lot Number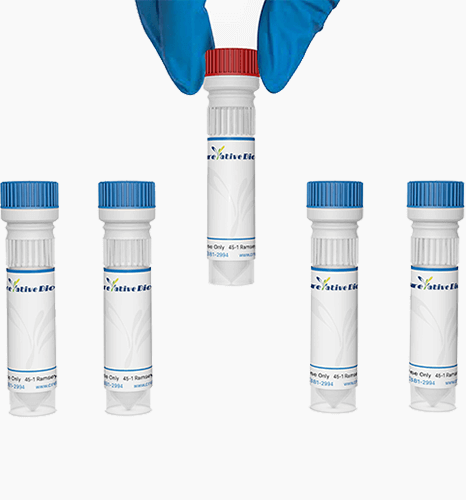 Specifications
Host species
Rabbit
Species Reactivity
Bovine
Immunogen
Recombinant Aggrecan (AGC)
Format
Liquid or Lyophilized
Buffer
PBS, pH7.4, 50% glycerol
Regulatory Status
For Research Use Only. Not For Clinical Use.
Shipping
Gel Pack
Storage
Store at 4°C: short-term (1-2weeks)
Store at -20°C: long-term and future use
Purification
Protein A
Application Information
Application
WB, IHC, ICC, IP
Application Notes
WB: 0.5-3 µg/mL
IHC: 5-30 µg/mL
ICC: 5-30 µg/mL
The optimal dilution should be determined by the end user.
Target
| | |
| --- | --- |
| Introduction | This gene is a member of the aggrecan/versican proteoglycan family. The encoded protein is an integral part of the extracellular matrix in cartilagenous tissue and it withstands compression in cartilage. Mutations in this gene may be involved in skeletal dysplasia and spinal degeneration. Multiple alternatively spliced transcript variants that encode different protein isoforms have been observed in this gene. [provided by RefSeq, Jul 2008] |
| Alternative Names | Aggrecan; Chondroitin Sulfate Proteoglycan Core Protein 1; Cartilage-Specific Proteoglycan Core Protein; Chondroitin Sulfate Proteoglycan 1; CSPG1; MSK16; AGC1; Large Aggregating Proteoglycan; Aggrecan Proteoglycan; |
See other products for "
ACAN
"
For Research Use Only | Not For Clinical Use.