Mouse Anti-Omicron Nucleocapsid Antibody, IgG1 (MOF032922W1)
Certificate of Analysis Lookup
To download a Certificate of Analysis, please enter a lot number in the search box below. Note: Certificate of Analysis not available for kit components.
Lot Number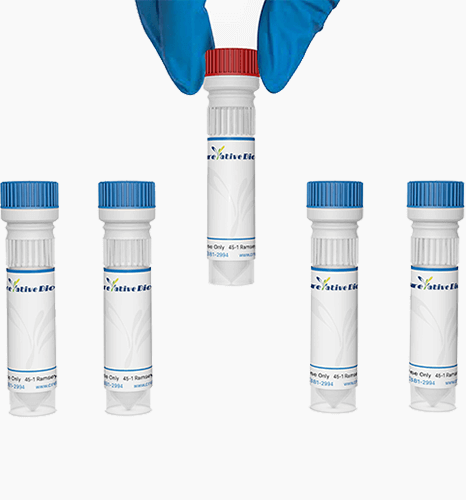 Specifications
Host species
Mouse
Species Reactivity
SARS-CoV-2 Omicron (B.1.1.529) Nucleocapsid Protein
SARS-CoV-2 Nucleocapsid Protein
SARS-CoV-2 Alpha(B.1.1.7) Nucleocapsid(R203K, G204R) Protein
SARS-CoV-2 Alpha(B.1.1.7) Nucleocapsid(I292T) Protein
SARS-CoV-2 Alpha(B.1.1.7) Nucleocapsid(D3L, R203K, G204R, S235F) Protein
SARS-CoV-2 Alpha(B.1.1.7) Nucleocapsid(D3L, S235F) Protein
SARS-CoV-2 Alpha(B.1.1.7/ B.1.237) Nucleocapsid(S194L) Protein
SARS-CoV-2 Alpha/beta(B.1.1.7/ B.1.351/ A.2.2) Nucleocapsid(P13L) Protein
SARS-CoV-2 Beta(B.1.351/B.1.351.2/b.1.351.3/B.1.427/B.1.429) Nucleocapsid (T205I) Protein
SARS-CoV-2 Gamma(P.1/ P.1.1/ P.1.2) Nucleocapsid (P80R) Protein
SARS-CoV-2 Eta(B.1.525) Nucleocapsid (A12G, T205I) Protein
SARS-CoV-2 (B.1.617) Nucleocapsid (D377Y) Protein
SARS-CoV-2 (B.1.617) Nucleocapsid (R203M, D377Y) Protein
SARS-CoV-2 Delta(B.1.617.2) Nucleocapsid (D63G, R203M, D377Y) Protein
SARS-CoV-2 (B.1.617.3) Nucleocapsid (P67S, R203M, D377Y) Protein
Specificity
Recognize Omicron Nucleocapsid Protein.
Immunogen
SARS-CoV Nucleoprotein / NP Protein
Format
Liquid or Lyophilized
Buffer
PBS
Regulatory Status
For Research Use Only. Not For Clinical Use.
Shipping
Gel Pack
Storage
Store at 4°C: short-term (1-2weeks)
Store at -20°C: long-term and future use
Purity
> 95% was determined by SDS-PAGE
Purification
Protein A
Application Information
Application
WB, ELISA, IHC-P, FC
Application Notes
WB: 1:1000-1:10000
ELISA: 1:1000-1:2000
IHC-P: 1:1000-1:5000
FC: 1:25-1:100
The optimal dilution should be determined by the end user.
Target
| | |
| --- | --- |
| Introduction | Omicron multiplies in the bronchi (lung airways) about 70 times faster than the Delta variant, but there is evidence that it is not as severe as previous strains, especially compared to the Delta variant. Omicron may not penetrate deep lung tissue. Omicron infections had a 91% lower fatality rate and a 51% lower risk of hospitalization than the delta variant. However, when reinfection was excluded, the estimated difference in the risk inherent in hospitalization was greatly reduced to 0-30%. Overall, the extremely high transmission rate, combined with its ability to evade dual vaccination and the body's immune system, means that the total number of patients requiring hospitalization at any given time remains a concern. |
For Research Use Only | Not For Clinical Use.