Rabbit Anti-ACTB Antibody (Cat MO-DKB-03645W)
Certificate of Analysis Lookup
To download a Certificate of Analysis, please enter a lot number in the search box below. Note: Certificate of Analysis not available for kit components.
Lot Number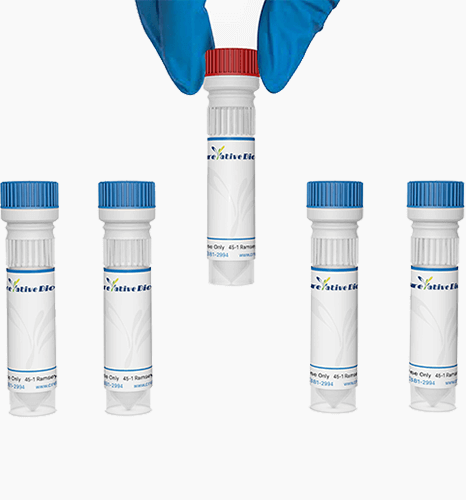 Specifications
Host species
Rabbit (Oryctolagus cuniculus)
Species Reactivity
Human (Homo sapiens), Mouse (Mus musculus), Rat (Rattus norvegicus), Plant, Monkey (Macaca mulatta), Zebrafish (Danio rerio), Hamsters (Cricetinae)
Clone
ms2109-053
Specificity
This antibody is binds to Human beta Actin and has cross reactivity with Mouse, Rat, Plant, Monkey, Zebrafish, Hamsters beta Actin.
Format
Liquid or Lyophilized
Buffer
TBS, pH 7.4, 1% BSA, 40% Glycerol
Storage
Store at 4°C: short-term (1-2weeks)
Store at -20°C: long-term and future use
Purification
Protein A purified
Application Information
Application
WB
Application Notes
Western Blot: 1:300-1000
The optimal dilution should be determined by the end user.
Target
| | |
| --- | --- |
| Introduction | Beta actin is one of six different actin proteins. Actins are highly conserved proteins that are involved in cell motility, structure, integrity, and intercellular signaling. The encoded protein is a major constituent of the contractile apparatus and one of the two nonmuscle cytoskeletal actins that are ubiquitously expressed. Mutations in this gene cause Baraitser-Winter syndrome 1, which is characterized by intellectual disability with a distinctive facial appearance in human patients. Numerous pseudogenes of this gene have been identified throughout the human genome. |
| Product Overview | This product is a Rabbit antibody against the beta Actin. It can be used for beta Actin detection in Western Blot. |
| Alternative Names | PS1TP5BP1; BRWS1; Actin, cytoplasmic 1; Beta-actin; Actin; cytoplasmic 1; Beta-actin; ACTB |
| Gene ID | 60 |
| UniProt ID | P60709 |
See other products for "
ACTB
"
For Research Use Only | Not For Clinical Use.