Rabbit Anti-HDA6 (C-terminal) Antibody (Cat MO-DKB-04047W)
Certificate of Analysis Lookup
To download a Certificate of Analysis, please enter a lot number in the search box below. Note: Certificate of Analysis not available for kit components.
Lot Number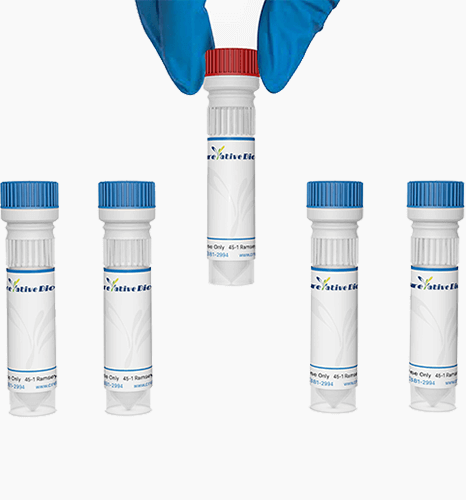 Specifications
Host species
Rabbit (Oryctolagus cuniculus)
Species Reactivity
A. thaliana (Arabidopsis thaliana)
Specificity
This antibody is binds to A. thaliana HDA6.
Immunogen
A GST-fusion protein containing the C-terminal region of arabidopsis thaliana HDA6 (AT5G63110).
Epitope
C-terminal
Format
Liquid or Lyophilized
Buffer
PBS, pH 7.4, 100 ug/mL BSA, 40% Glycerol
Storage
Store at 4°C: short-term (1-2weeks)
Store at -20°C: long-term and future use
Purification
Affinity purified
Application Information
Application
WB
Application Notes
Western Blot: 1:500-1:2000
The optimal dilution should be determined by the end user.
Target
| | |
| --- | --- |
| Introduction | HDA6 is responsible for the deacetylation of the N-terminal lysine residues of the core histones (H2A, H2B, H3, and H4). HDA6 may only remove acetyl residues from specific targets, such as rDNA repetitive sequences or complex transgenes. Histone deacetylation provides a label for epigenetic suppression and plays an important role in transcriptional regulation, cell cycle progression, and developmental events. Histone deacetylase works by forming large multiprotein complexes. HDA6 is required for rRNA gene silencing in nucleolar dominance. HDA6 plays a role in transgene silencing, but this effect does not seem to be related to histone deacetylase activity. |
| Product Overview | This product is a Rabbit antibody against the HDA6. It can be used for HDA6 detection in Western Blot. |
| Alternative Names | Histone deacetylase; EC 3.5.1.98; HDA6; At5g63110; Histone deacetylase 6; RPD3B; At5g63110; MDC12.7 |
| UniProt ID | Q9FML2 |
See other products for "
HDA6
"
For Research Use Only | Not For Clinical Use.